HUAWEI Vision S 65 Inch Review and Specs. This is the HUAWEI Vision S 65 ″ (not the Sony one), which was launched in Malaysia a week ago, alongside the 55-inch model. HUAWEI categorizes this product as Smart Screen, instead of Smart TV. Not entirely sure why, perhaps HUAWEI thinks it is more than just a TV and can do more things? In this review, we'll find out how's HUAWEI performing in this new territory.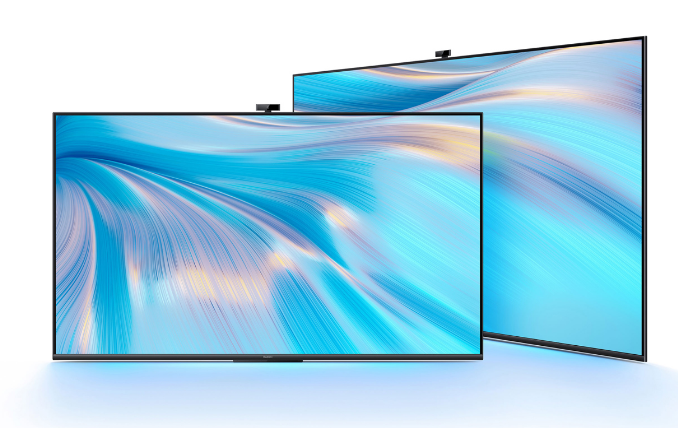 Design
The HUAWEI Vision S 65 ″ features a minimalist design with pretty thin bezels, resulting in a 94% screen-to-body ratio. This actually brings a more immersive viewing experience, making the entire experience like viewing the screen, instead of viewing a TV. It has a high-class stainless metal frame and base, both stands at the bottom are thin and straight. Personally, I think it looks pretty good together with the stands.
The rear left of the HUAWEI Vision S 65 ″ has the power port, while the rear right has a decent range of ports– three HDMI 2.0, one AV In, one USB 3.0, and one SPDIF (coaxial). It doesn't have a dedicated HDMI ARC port, so if you are planning to connect any audio system like the Sonos Beam, you are out of luck!
On the top, you'll see a magnetic connector for you to attach the included webcam for MeeTime video calls, or if you planning to use it to take photos.
Display
The HUAWEI Vision S is available in two sizes– 65-inch and 55-inch. My review unit is the 65-inch model, which is actually quite big for my tiny living room. Both models have a 4K LCD panel with a 120Hz refresh rate that covers 92% DCI-P3 color gamut. HUAWEI opted for a Direct LED Backlight LCD panel, which is currently the most affordable option in a TV.
The 120Hz refresh rate comes with the Smart MEMC feature, which transforms low frame-rate video into 120fps. How does it work? HUAWEI basically adds three or four frames between the originally adjacent frames. You'll definitely have a better gaming experience with such a high refresh rate, especially with those supported games. The colors are vivid but don't expect it to have deep blacks like an OLED panel. It also comes with Low Blue Light and Flicker-free technology to protect your eyes.
HUAWEI Vision S 65 ″ Specs
65-inch 4K LCD 120Hz display
Honghu 818 CPU
3GB RAM
32GB internal storage
13MP magnetic camera
Two 10W full frequency speakers and two 10W tweeters
I/O Ports
HDMI 2.0 x 3
AV In x 1
USB 3.0 x 1
SPDIF (coaxial) x 1
Bluetooth 5.1, BLE
2.4 GHz/5GHz Wi-Fi
HarmonyOS
Audio
The HUAWEI Vision S 65 ″ has four built-in speakers– two 10W full frequency speakers and two 10W tweeters. Obviously, you can't expect much from the built-in speakers, but I must the speakers have exceeded my expectation. The entire audio system sounds loud and has good clarity with a decent amount of bass. It won't replace a dedicated sound system, but if you are on a tight budget, these speakers will get the job done!
User Experience
Our review unit of the Vision S 65 ″ is actually the Chinese variant, which is slightly different from the one selling in our market. Basically, the most noticeable difference is the app availability as we'll have to use China HUAWEI ID to get the most out of it. It runs on HarmonyOS, which is actually based on Android but without Google Services. Just like EMUI, the AppGallery is the app store for you to download all the apps. You can sideload applications (apk) through its USB port, but not all apps work well as most of them are heavily dependent on Google Services.
Like many other TVs, you control the HUAWEI Vision S 65 ″ using a remote control. The remote control comes with the usual buttons– Power On/Off, Source, Arrow Wheel, OK, Back, Microphone, volume, and menu Up/Down. There's an NFC tag built-in for OneHop projection and smart control with your HUAWEI smartphone. You can also install the Home Vision App and the screen will be mirrored to your phone's screen. It's a handy feature for you to control the screen using your phone, but duly note that both the phone and Vision S will need to be connected to the same HUAWEI ID login and the same WiFi network.
The overall experience is actually quite similar if you are familiar with EMUI. It supports OneHop projection that allows you to share your HUAWEI phone screen onto the Vision S. Just tap the back of your phone onto the HUAWEI Share icon on the remote and you are good to go! Only HUAWEI smartphones/tablets running on EMUI 9.1 or later, and have an NFC chip built-in support this feature, and casting is allowed for up to 1080p@60fps.
Unlike most TVs, the HUAWEI Vision S 65 ″ comes with a 13MP magnetic webcam. At the moment, it only supports MeeTime, but we may see other services like Skype and Zoom in the future since it has the hardware.
Final Words
Retailing at RM3,999 for the 65-inch model and RM2,999 for the 55-inch model, the HUAWEI Vision S is the new challenger in the TV segment. No doubt it offers a few great features compared to other Smart TVs at the same price range. You get a nice 4K 120Hz LCD screen with high DCI-P3 color gamut coverage, a nice near bezel-less design, great built-in speakers, and a magnetic webcam. Like its smartphones, the software lacks harmony (pun intended). Don't get me wrong! HarmonyOS actually packs with great features, but we Malaysians are heavily relying on Google Services. If a Smart TV, or Smart Screen in HUAWEI case, doesn't support Google Services, it's a big turn-off point. If you are into the HUAWEI ecosystem, you can go right ahead and get the HUAWEI Vision S.
HUAWEI Vision S 65 ″: Lazada.
HUAWEI Vision S 55 ″: Shopee.
Yay.
4K 120Hz display.
Comes with a webcam.
Good built-in speakers.
Nay.
No HDMI ARC port.
HarmonyOS doesn't support Google Services.
Only works with HUAWEI devices.